Ministry of Railways announces to start limited railway operation from May 10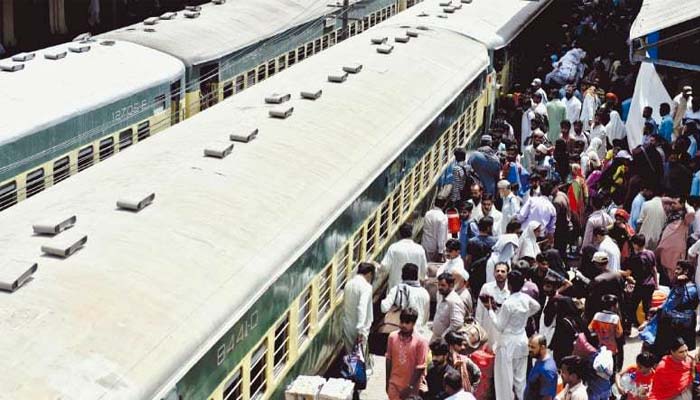 Rawalpindi: The Ministry of Railways has announced to start limited railway operations from May 10.
According to Geo News, a notification has also been issued by the Ministry of Railways in this regard.
According to the notification, in the first phase, 15 trains will be run in different parts of the country, including Khyber Mail, Awam Express, Tezgam, Islamabad Express and other trains.
The notification said that passengers must keep a reasonable distance during the journey while passengers will keep their tickets in front of them and staff and passengers will avoid touching each other while checking tickets.
According to the certification, 50% of train tickets will be booked online.
It is to be noted that the lockdown in the country due to Corona virus has been extended till May 9, due to which the train service including international and regional air operations is also closed across the country.
The train service across the country has been closed since March 24, which Railway Minister Sheikh Rashid had hinted to resume from the first of Ramadan, but the federal government did not allow the resumption of train operations.